ART WHINO ANNOUNCES:


INDULGE
An Evening of Art, Wine, Food and Music



Alexandria, V.A. Art Whino (www.artwhino.com) launches Indulge: An evening of Art, Wine, Food and Music, March 15th, 2008 from 7 to 11p.m. at 717 N. Saint Asaph St. Alexandria, VA 22314.

Tickets - $20 in Advance or $25 at the Door. Admission price includes 3 drink vouchers to sample the three featured Robert Kacher wines. Cash Bar available all evening.

To purchase tickets, email Susannah@artwhino.com, or call 703.462.4135

The is a 21 and older event.
INDULGE: An Evening of Art, Wine, Food and Music
Art Whino invites you to join us for an evening of sensory delights in our first of a series of Indulge events. This sensational event combines an exciting exhibition of Ted Kliman's paintings, a special wine tasting featuring the fine wines from Robert Kacher Selections, a delicious food spread from noted Bastille restaurant in Old Town Alexandria, and a live music performance by electronica artist/vocalist Yoko K, a.k.a. Aphrodesia.

Combining the area's best art, food, music and wine, Art Whino's First Indulge event celebrates the connection between all of these sensory delights that make life so enjoyable.

The Artwork of Ted Kliman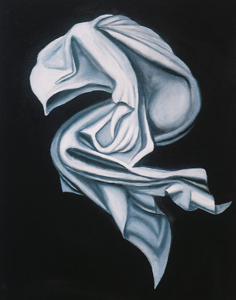 Works by Ted Kliman, nationally renowned painter, will be on display along with works by members of the Art Whino collaboration. Ted received his MFA from the Maryland Institute, College of art and has held a successful career of solo and group exhibitions in museums and galleries across the nation. Influenced by the works of El Greco and Kathe Kollwitz, Ted's works connotes a vision of movement and form through the depiction of fabric seemingly draping invisible human forms in motion. Ted Kliman work is followed by many and in over 200 collections
Robert Kacher Wines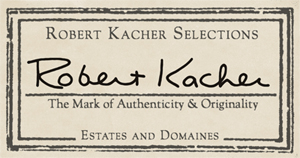 Robert "Bobby" Kacher was born and raised in Florida, and attended the University of Maryland. During sophomore year summer break, he strapped on a backpack and headed to Europe in the time-honored tradition of the American college student experience. While backpacking through France, Bobby discovered a lifestyle of wine, food, family, and the vineyards and kitchens of France. This lifestyle captivated Bobby and it grew to become an all-consuming passion. Twenty two years ago, he founded Robert Kacher Selections and is now heralded as one of the area's most respected wine experts in the country.
Yoko K. (a.k.a. aphrodizia)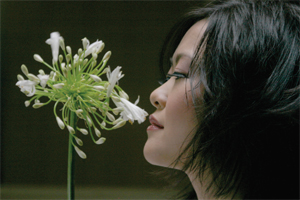 Organic Electronica - weaving the layers of hypnotic soundscape, Yoko K. (a.k.a. aphrodizia), a laptop composer/vocalist, aspires to mediate between the sensual and the spiritual life. Soothing yet at times haunting, the flow of her sound inscribes dichotomies such as nature and synthesis; future and nostalgia; urban and primitive; death and life - in harmony.

Born and raised in Japan, Yoko began the study of classical piano at the age of 3, learned to play several music instruments throughout her childhood, sang at jazz clubs, and eventually started to produce music on her laptop. Her production received numerous awards such as Grand Prize at the Artists Forum Electronic Music Competition (Electronic Jazz Category) in 2007, and New Media and Audio Grant by the Washington DC Commission on the Arts and Humanities in 2006; her debut album "012906" was nominated for "Best Album in Electronica" by the 6th Annual Independent Music Awards, and was selected for "the listener's choice."

Yoko has performed for art galleries, events/happenings, clubs and festivals across the US, and collaborated with various visual and performing artists; in May 2006, her collaborative work has been featured in W/PAC Experimental Media Series at Corcoran Gallery of Art. Her vocals have been featured by producers across the globe, such as Dalminjo (Deeplay Music - Sweden), Holmes Ives (Ova Records - US), Ali Kesanto (Cheeky Punster - Finland), and Danilo Venturi (Italy). She also participates in Dust Galaxy, a solo project of Rob Garza from Thievery Corporation, as a keyboard player and a backing vocalist. Yoko is also keen on utilizing her music as a way of raising awareness for cross-cultural understanding and tolerance; her ongoing projects include "Amahoro" which features the narrative of 1994 Rwanda Genocide. Yoko currently lives in Washington DC.
Samplings From Bastille

Ranked in the top 100 best restaurants by Washingtonian Magazine, Bastille is one of the area's most highly recommended dining destinations. Founded in August 2006, by Christophe Poteaux & Michelle Garbee, Bastille is a contemporary bistro and wine bar that serves up an innovative, modern menu with traditional bistro charm.