Wonderful artist and friend, Sylvia Ortiz, was recently diagnosed with stage 3 breast cancer. In efforts to raise funds for her chemo treatments, friends have helped put on a fundraiser, this Saturday. Titled "Cirque De Boobles". Artists have been asked to respond to her trademark booble icons.


Please come out and show your support. Its going to be a great show! We will be offering our Tsuchi Collectible Vinyl at the show and 50% of the proceeds will go to the cause. If you cant make it to the show you can buy it online Here.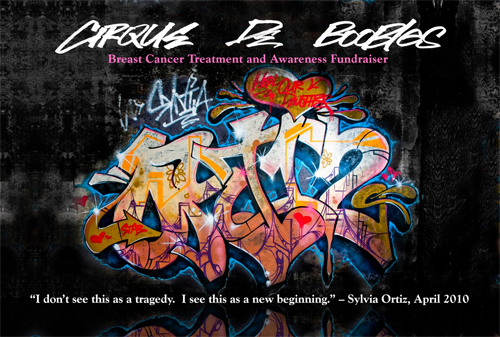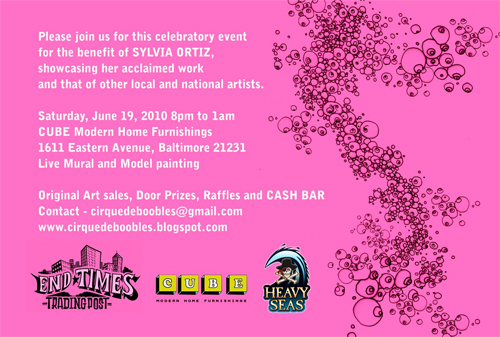 Saturday, June 19th, from 8pm – 1am
Location: CUBE
1611 Eastern Ave
Baltimore, MD 21231

ART AUCTION, RAFFLE, DOOR PRIZES, CASH BAR, LIVE MURAL AND BODY PAINTING

FREE ENTRY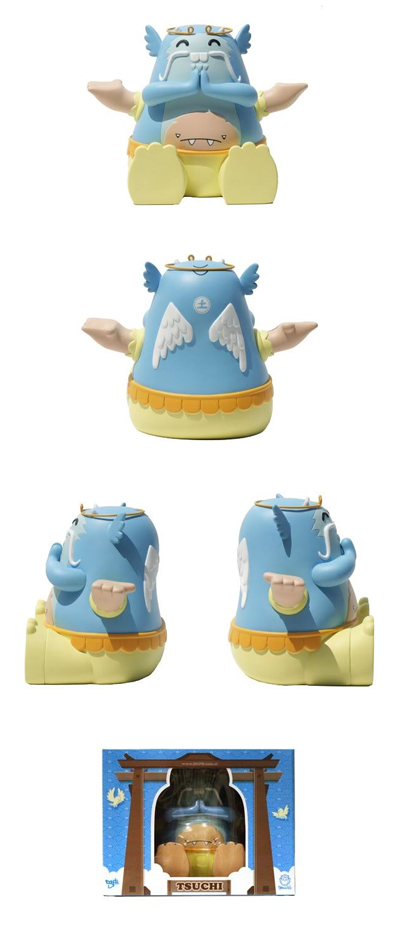 Designer: DGPH

Dimensions: 6 inches

Medium: Vinyl

Rarity: 500

In 2005 Martin Lowenstein and Diego Vaisberg created DGPH, one of the leading Argentinian design houses that blends art, illustration and animation. Here's what they have to say about Tsuchi:

"Tsuchi is Father Earth, the oldest god and wisest being that has ever lived. Seated on his throne in the planet's core, he rules the seas and the land, surrounded by his little minions.

His upper half controls all the nice good things that happen in the world, while his bottom half rules the mysterioius dark side. The energy caused by the friction of his internal struggle keeps the planet on its rotation. As long as both sides keep up the fight, life will continue its natural course."

6 inches tall. Edition of 500 pcs. Special powers: Removable crown. Good karma.